B.L.I.S.S. - Believe Life Is Something Special!

I am a Positivoligist™ and an ordained interfaith/interspiritual minister. I work with individuals and groups of people to help them create the most positive, productive and energized life possible in order to live a fulfilled life.

The modalities I offer provide the tools you need to bring clarity of thought into your life, followed by viable action. You will have the ability to look at your circumstances from the viewpoint of "new beginnings", whether you are approaching a current life situation with a new point of view or walking a new path altogether. Living a life of bliss is achievable. You can step into your own power and accomplish the achievements you dream of. If you aspire to have the following, we will make a good team and I can help you achieve:
| | |
| --- | --- |
| | A new perspective on your life situation |
| | Provide the tools required to assist you in articulating your "life plan" complete with specific goals, achievable milestones and a clear idea of how to identify success; in essence, a road map to help you achieve your goals |
| | Be a support system that will accompany you on your journey |
Lynette Turner, Positivoligist™ ~ Practitioner's Office
ARC - The Alliance for Raising Consciousness
458 Monroe Turnpike
Monroe, CT 06468
www.Arcsacredcenter.org

The ARC Sacred Center is a spiritual community center created for the purpose of offering a gathering place for spiritual exploration and teaching, freedom of spiritual expression and healing for the body, mind and soul.

Schedule your appointment today with Lynette for:



Positivity Life Coaching


Dream Analysis (guiding you in a process to help you analyze your dreams)


Angel Message


Reiki Session


Sound Healing


Marriage and Commitment Ceremonies

In-person meeting not possible? Meeting by Skype, phone or email is available. Please contact Lynette for scheduling and fee information.


203-877-7213
The Power of Song - I hope you enjoy this song The Act of Trusting, which I had the pleasure of recording. Lyrics, music and guitar are by the very talented Rick Frost. The song reminds us that the act of trusting is indeed an important and powerful path to walk. Click here to hear the song.
---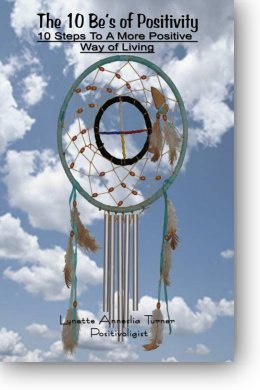 10 Be's of Positivity is a gift of deep wisdom in 10 small, easy-to-digest capsules of simple positive change. Absent are both the ego-heavy presentation of a lot of self-help books and the "you-should" prescriptions of many more. Lynette suggests readers use her book like a menu, selecting what they need at the moment to develop new thought and behavior patterns as they digest these 10 positive steps toward creating a happier life.

What others are saying:
"This is a practical book, filled with wisdom, which can easily be applied to one's daily life. The changes it can coach you into creating will help you to enhance the quality of your life and heal your emotional wounds." - Bernie Siegel MD author of 365 Prescriptions For The Soul and Love, Magic and Mud Pies

"During these times of transformation The 10 Be's of Positivity opens the door to introspection and healing with a loving gentle tug. Lynette shares from her heart personal anecdotes, sweetly whispers questions to the reader and offers powerful positive suggestions to initiate the change the reader desires. It is a cheerleader of support and love in book form!" - Kathryn Large, author of Waiting in the Other Room and Florence Scovel Shinn's Game of Life Unleashed!

Click into The 10 Be's to learn more and order your copy and one for a friend. Read endorsements and what others are saying here.
---
ARC Sacred Center Message by Lynette Turner - The Power of Living Authentically
---
Healing Song For Gabby

On a magical weekend in 2010, on Gore Mountain a number of like-minded dreamers gathered to share, support, inspire and listen… to each other, the land and the powerful messages of the dreams. A gift, a Healing Song For Gabby appeared at this gathering and I have shared it and sang it often. In the summer of 2011 our beautiful dreamer Gabby graduated over to the other side. Her star continues to shine brightly and her spirit will never leave us. We love you dear Gabby and we know you are always near.

Sending light, peace and happiness,
Lynette

Click here to listen to the song.





Let's Spread the Word!
I am on a journey to engage like-minded people on the path of positivity. Please share this website with others and ask them to sign up below to receive a Free weekly Positivity Message and share the Power of Positivity with the world.

---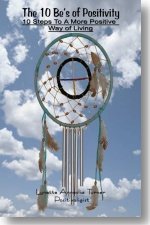 Order your copy of
The 10 Be's of Positivity
by clicking HERE!
---
Excerpts of Lynette's CD's
Click HERE!
---
Bliss OnLine!!
Express yourself with
Bliss - NOW!

---

Support A Good Cause – Make a contribution to the Martin Luther King Jr. Memorial Foundation's African Institute for Peace, Democracy and Development.

The African Institute for Peace, Democracy and Development is an initiative of the Martin Luther King Jr. Memorial Foundation with the mission to promote peace, nonviolence, social justice and sustainable development in Cameroon. The African Institute for Peace, Democracy and Development is a specialized centre for teaching Peace, Nonviolence, Democracy and Development. The Institute will be driven by an international Board of directors and partner Institutions. Teaching will largely be conducted through volunteer lecturers and exchange programs. For more information visit www.lukmefcameroon.org